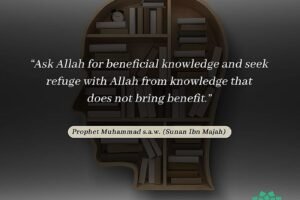 11 Benefits of Reading Books
"From Boosting Your Brain to Soothing Your Soul"
1. Reading can help ease feelings of anxiety and grief.
2. By keeping your mind occupied with a good book, you're less likely to fall for falsehoods.
3. Regular reading habits can prevent you from wasting time with idle or inactive people.
4. Reading regularly can help improve your speaking skills and communication clarity.
5. Reading can help develop and purify your thoughts.
6. It boosts your knowledge, memory, and understanding.
7. You can benefit from the experiences and wisdom of others by reading books written by scholars.
8. You can expand your knowledge in different fields and learn how to apply them in your life.
9. Reading books by practitioners of your faith can help strengthen your beliefs and guide you towards goodness.
10. It's a great way to relax and unwind from daily distractions.
11. Reading helps improve your vocabulary, sentence construction, and ability to understand concepts.
Remember, nourishment for the soul comes from concepts and meanings, not just food and drink!
Source: kitaabun.com