Key Features:
A large dome covered in mosaics
no columns throughout
two minarets with 50 metre height
3,500 worshipper capacity
total mosque area 8000 sq meters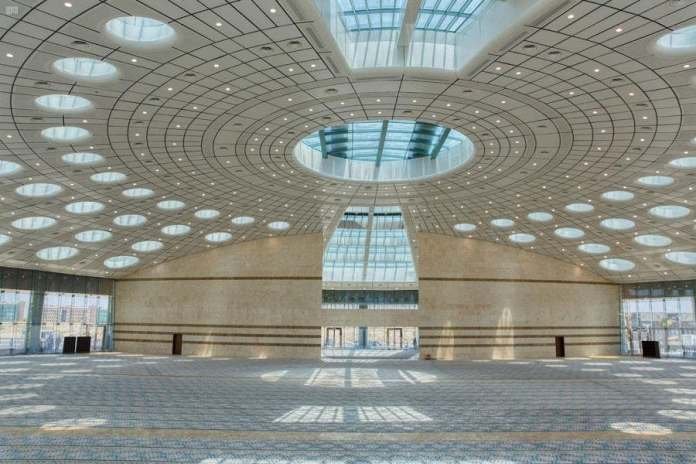 The architecture of the University of Tabuk mosque is a blend between the arts of Islamic civilization and the aesthetics of modern architecture.
At the same time, its unique design is in conformity with the rules of structural engineering — in the form of a large dome without any columns, making it an architectural marvel, Saudi Press Agency (SPA) said Saturday (20th June 2020).
The University of Tabuk mosque is one of the famous landmarks in the region, and at the level of the Kingdom's universities. It was built as a landmark celebrating the Islamic and urban civilization of the city of Tabuk, which is also a prominent center for Islamic religious sciences.