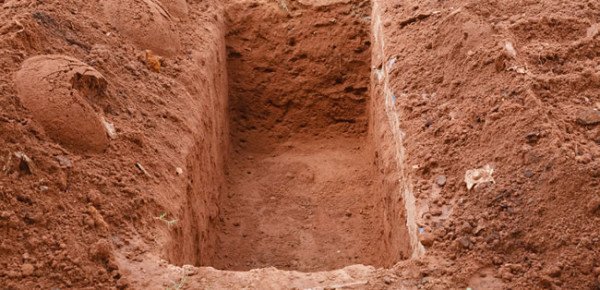 This means that one should accompany the deceased up to his grave. On this he will be granted entry into paradise together with a reward of 2 Qeerats.
Hadhrat Thawbaan (R.A.) narrates that the Prophet (صلى الله عليه وسلم) said: "The one who observes salaah on the deceased receives the reward of one Qeerat whilst he who takes part in the burial as well will be entitled to two Qeerats and each Qeerat is equivalent to Mount Uhad." [Muslim]
Therefore he who wishes to proceed with the Janazah should wait until the end of the burial so that he may earn the reward of two Qeerats. Together with this, the greater the number of people attending the Namaaz, the more beneficial it is for the deceased.
Hadhrat Ayesha (R.A.) narrates that the Prophet (صلى الله عليه وسلم) said: "There is no mayyit (deceased) upon whom a group of one hundred Muslims perform the Janazah Salaah and intercede in his favour but the intercession will be accepted." [Muslim]
Source: The 40 Pathways to Jannah by Sheikh Khalid Sayyid Ali